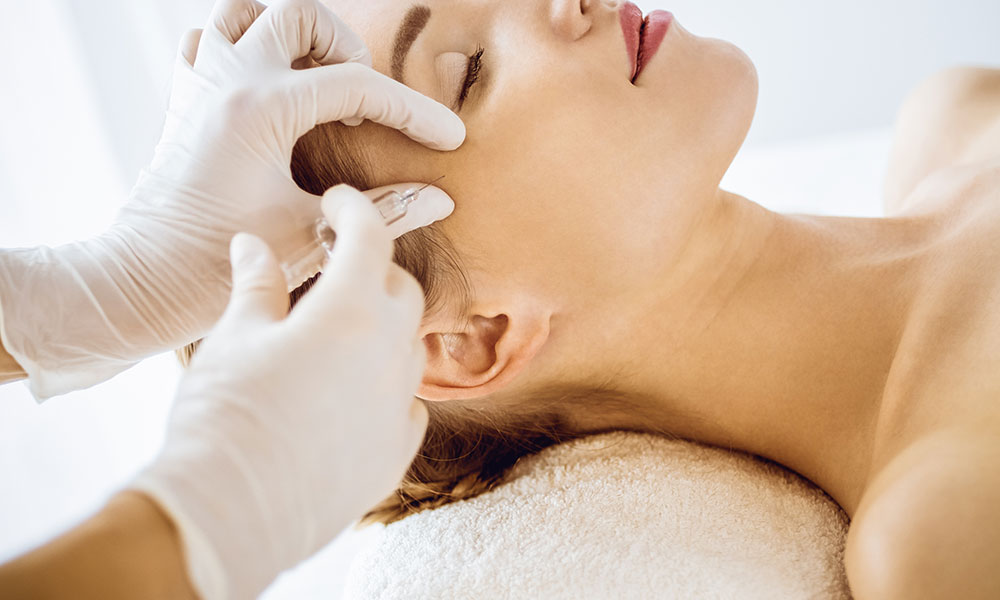 MESOTHERAPY
Mesotherapy is a minimally invasive medical procedure. It involves injecting fully biocompatible and absorbable substances into the upper layers of the skin through fine needles to rebalance and rejuvenate the skin. The injected substances stimulate the activity of skin fibroblasts and cell renewal to soften, firm and deeply hydrate the skin, protecting it from free radicals and delaying and counteracting ageing.
Mesotherapy has three main functions:
Restructuring through promoting cell renewal and the production of collagen, elastin and hyaluronic acid
Anti-oxidization through protecting the skin from free radicals produced by environmental factors and the sun's rays
Moisturizing through encouraging rapid hydration of the tissues.
Significant improvements in the skin's appearance are noted, including:
firmness and elasticity
brightness and turgor
reduction in the appearance of fine lines
PURPOSE OF MESOTHERAPY
The products used in mesotherapy are generally based on hyaluronic acid, however they may occasionally comprise amino acid and vitamin mixes. The products perform a dual action: moisturizing through the hyaluronic acid and stimulating through amino acids. The latter feed the fibroblasts, enabling them to form new collagen and hyaluronic acid molecules. Mesotherapy stimulates cell function (restoring elasticity and hydrating mature skin), repairs sun damaged skin (supporting the skin's natural regenerative processes) and counteracts and prevents the natural ageing process in young skin.
RECOMMENDED AGE FOR MESOTHERAPY
This treatment can delay the natural ageing process in young skin that is still firm and vibrant while also reducing the signs of ageing in mature skin by reactivating cell function.
HOW LONG DO THE RESULTS OF MESOTHERAPY LAST?
The results are visible and very satisfactory after the first session of injections: your skin will appear noticeably brighter, fresher and smoother. As skin ageing is a natural process, which cannot be prevented, biannual maintenance cycles are recommended to keep your skin soft, elastic and firm over time.